Counselling
for a better today and a brighter tomorrow
---
People seek counselling for all sorts of reasons. It might be due to a recent change or loss, or issues, thoughts and feelings that you've been doing your best to deal with for some time. You may not have received the understanding you want from family and friends and you're feeling alone with things, a bit stuck, or you're going around in circles. You don't have to do this on your own. When you reach out for support at WomenHood, you'll be met with kindness, caring and non-judgement. I want to hear your story and I want to work with you to help you heal, to explore possibilities, or to make changes that you need to make in order to get unstuck.
WomenHood's counselling for women without children provides a safe and confidential space where you can say whatever you need to say and to release emotion. Our counselling work will be a collaboration where we'll both be working on you and your goals. I don't have all the answers, but I believe you do, and I'm here to help you find them.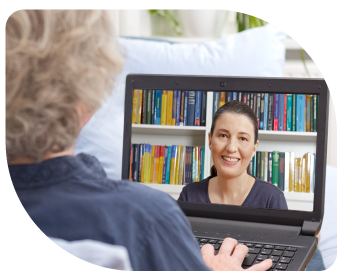 online counselling
I provide online video counselling to women anywhere in Australia. If you're looking for specialist counselling for women without children, online counselling can be a convenient and effective way to access professional support.
Online counselling is easy to set up and use. There are a few things to consider in terms of equipment and treatment options, and it may not be for everyone. Please read Online Counselling Information and contact me to make an appointment, or for a free, no obligations chat about Online Counselling.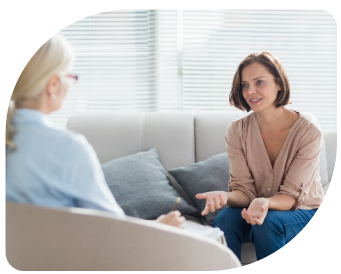 Face to face counselling
WomenHood Counselling is based on the Gold Coast, Australia. If you're local and would like to meet for counselling in person, Saturday sessions are now available.
My counselling space at Varsity Lakes is warm, welcoming and accessible. As well as having spacious rooms, we use a HEPA air filter and implement Covid safe practices. If you're childless not by choice, and would like to work with me in person, please contact me to make an appointment, or for a free, no obligations chat about Face to Face Counselling.